MAKE YOUR NEXT EVENT TRULY SPECIAL
AT WASHINGTON IRVING BOAT CLUB.
Events catering at Washington Irving Boat Club is uniquely capable of offering an unsurpassed setting for your private gatherings. Whether you choose our comfortable, spacious indoor restaurant, the large patio with open and tented areas, our casual outdoor restaurant area, or the special Sunday Brunch Buffet, your guests will have unparalleled views of the Hudson River, the spectacular light show on the Bridge, and the distant New York City skyline.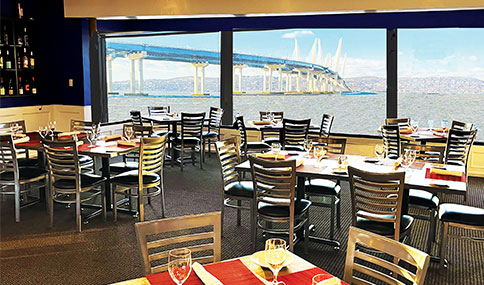 THE RESTAURANT AND LOUNGE
WITH INCREDIBLE BRIDGE VIEWS.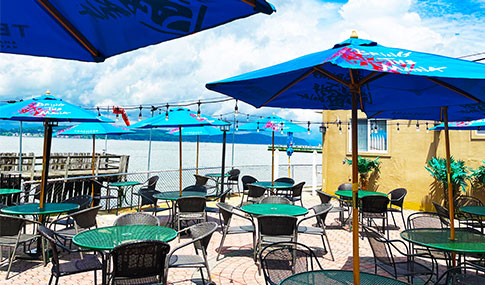 THE CASUAL ATMOSPHERE
OF THE RESTAURANT PATIO.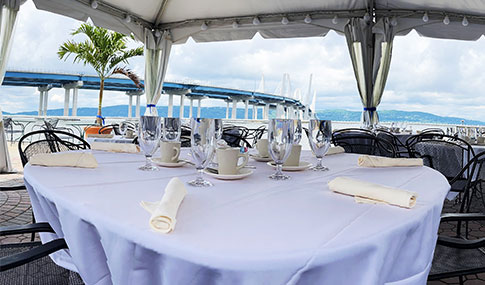 THE OUTDOOR PARTY TENT
AT THE WATER'S EDGE.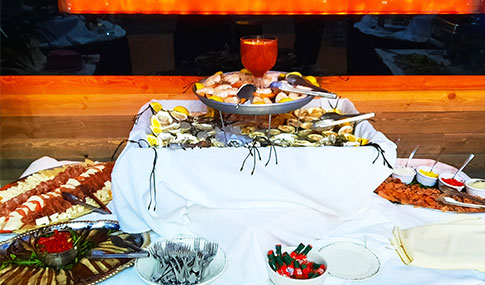 THE SUMPTIOUS, SUNDAY
BRUNCH BUFFET.
With our new American cuisine, we can offer you a variety of options to make your event a wonderfully memorable experience.
Please contact our banquet catering department at 914-332-0517 extension 2. Leave your name, call back phone number, and the date and time frame of your event.
Thank you, we look forward to helping you create the perfect event.